Evening Rituals Meditation Box
Regular price
Sale price
$90.00 USD
Unit price
per
At Caeli we want to walk with you on your path to slow living, supporting the creation of rituals that encourage a more joyful and fulfilling life. Rituals are actions that bring a higher - sometimes magical, delightful - meaning into our experiences. 
The Evening Rituals Box has been carefully designed to help you in the creation of a calm oasis every evening. It includes all the elements you may need to create your own ritual:
30 incense sticks of 5 different modern scents
5 meditations of different types made by expert instructors (in English, around 10 minutes each)
handmade incense-holder
guiding booklet
The scents and the meditations have been thoughtfully curated and combined to enhance the whole experience. Disconnect from your daily duties and shift to an evening of peace, reflection and joy.
New to meditation? No problem, we have designed the rituals box just for you! With five different types of meditation inside, you'll be able to try and learn what works best for you.
Not enough time? You probably need this box the most :) The meditations last around 10 minutes and the whole experience has been designed to be the most impactful for busy schedules.
Don't normally like incense? This is modern incense, so we encourage you to leave previous experiences outside of this incense relationship, and start fresh!
Details:
· Incense sticks made with natural essential oils. Guaranteed free from any toxic substance. 
Instructors:
· Alisha Yoga
· Marta Cascales Alimbau
· Michael Lane
· Michelle Langer
· The Wong Janice
Photos by
Eglė
Duleckyt
ė
Location of the shooting: Zero35, Lisbon
Share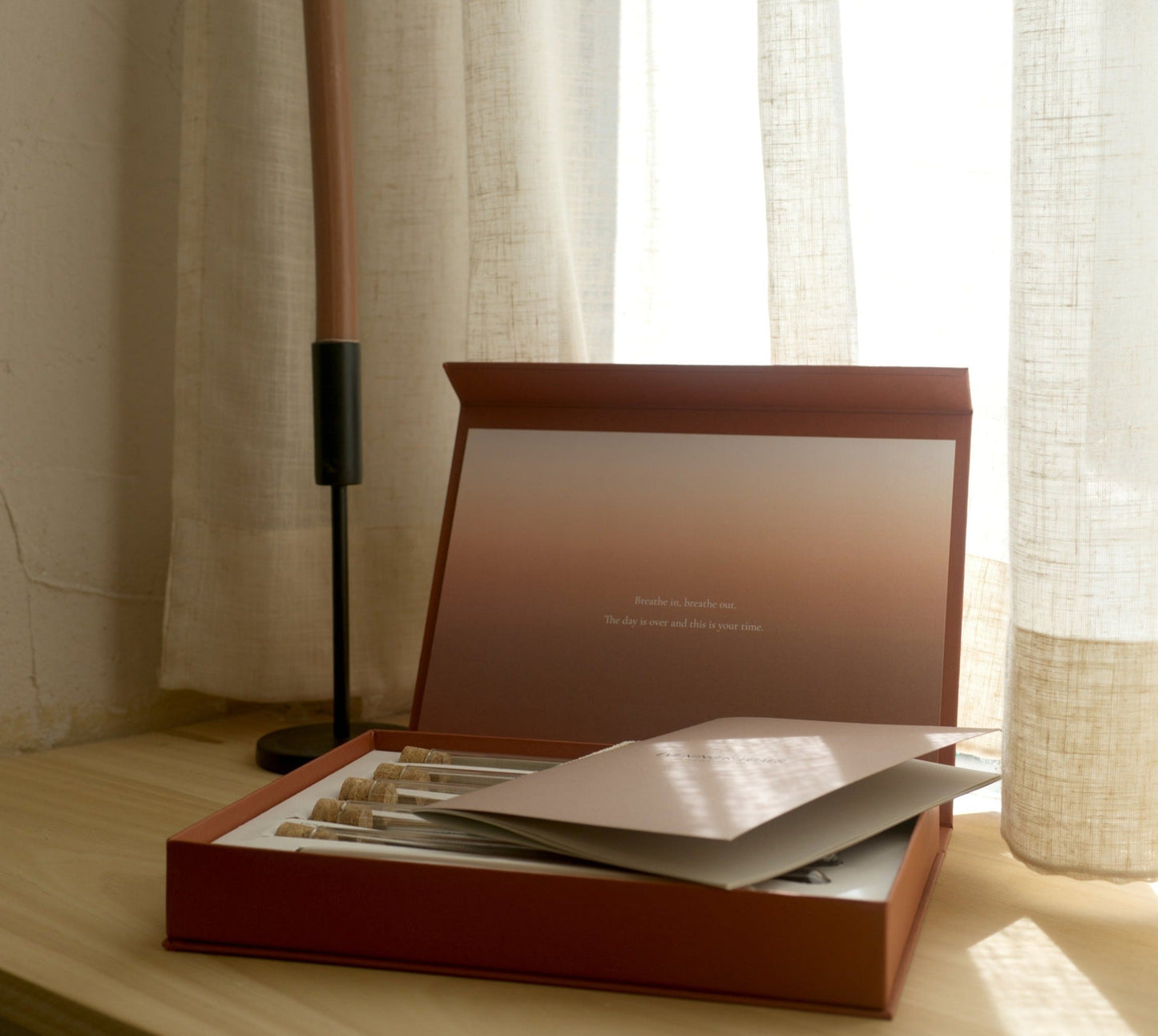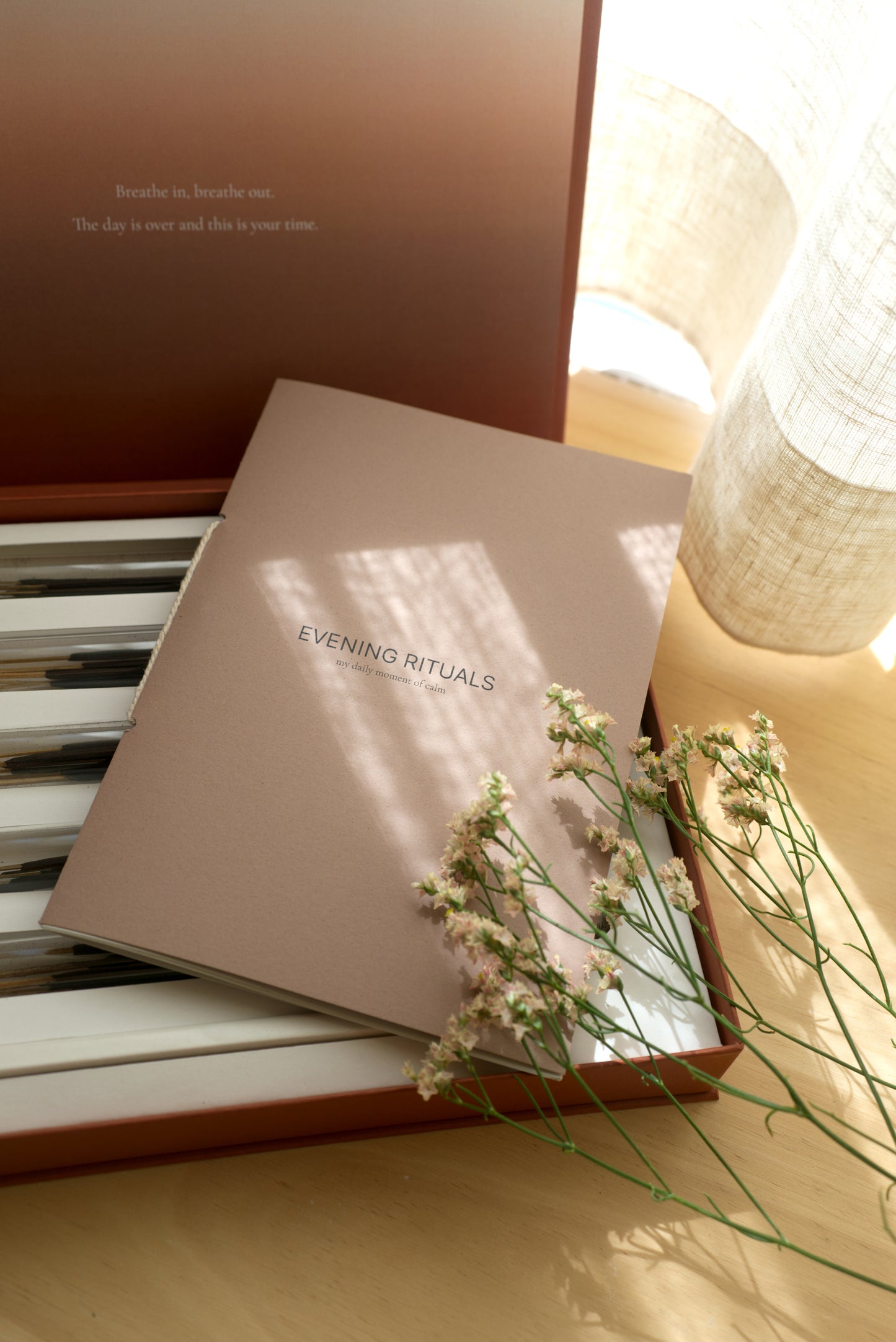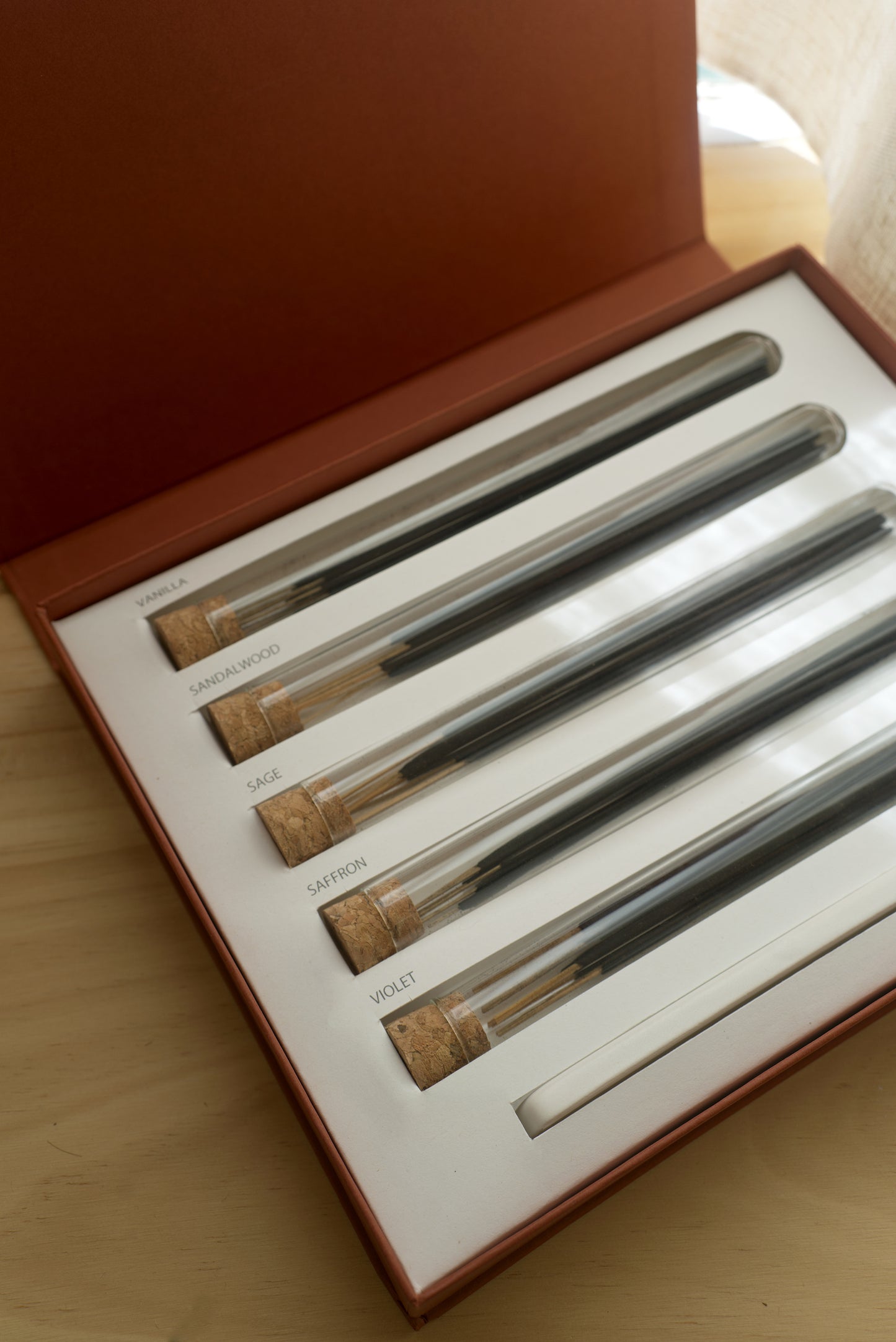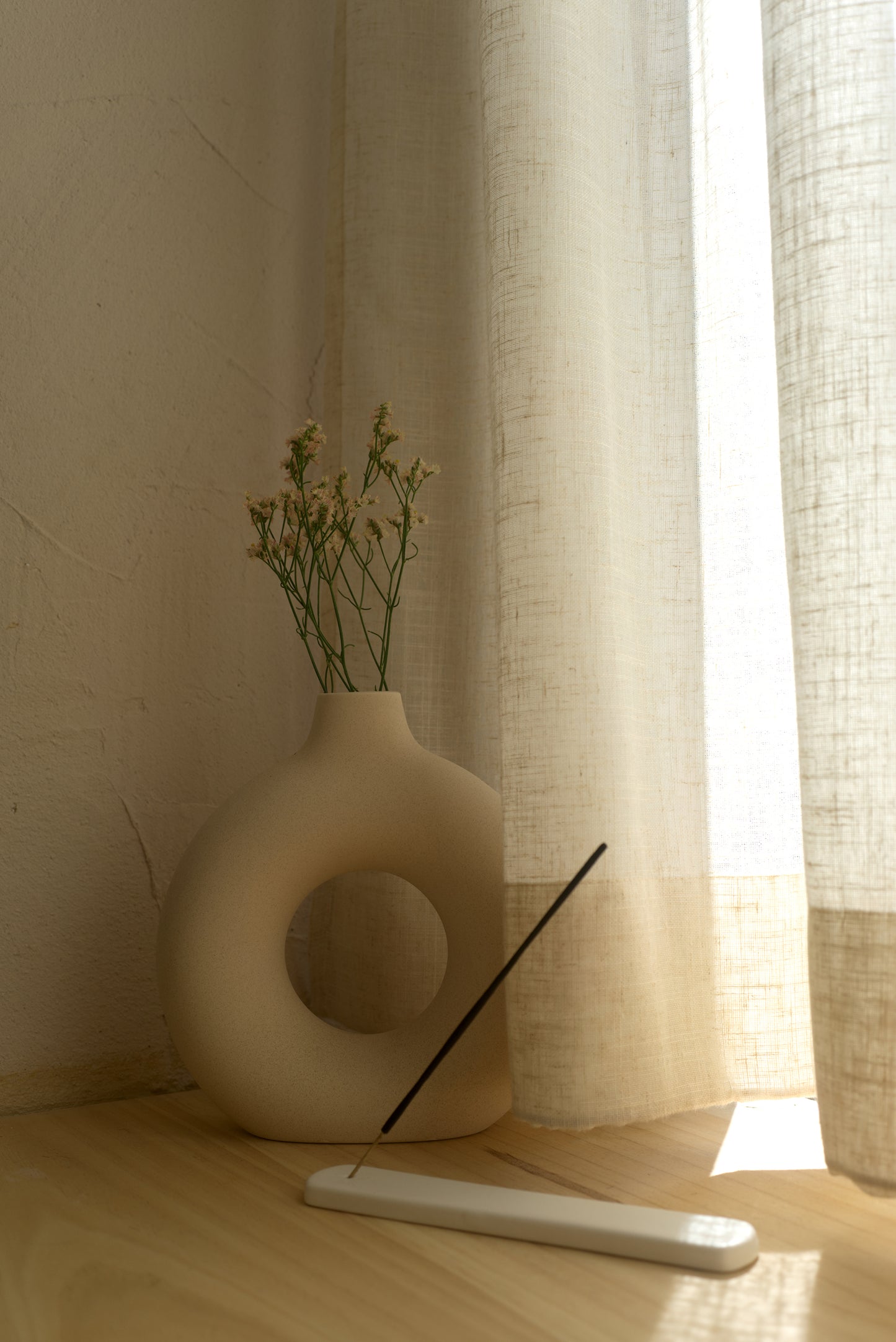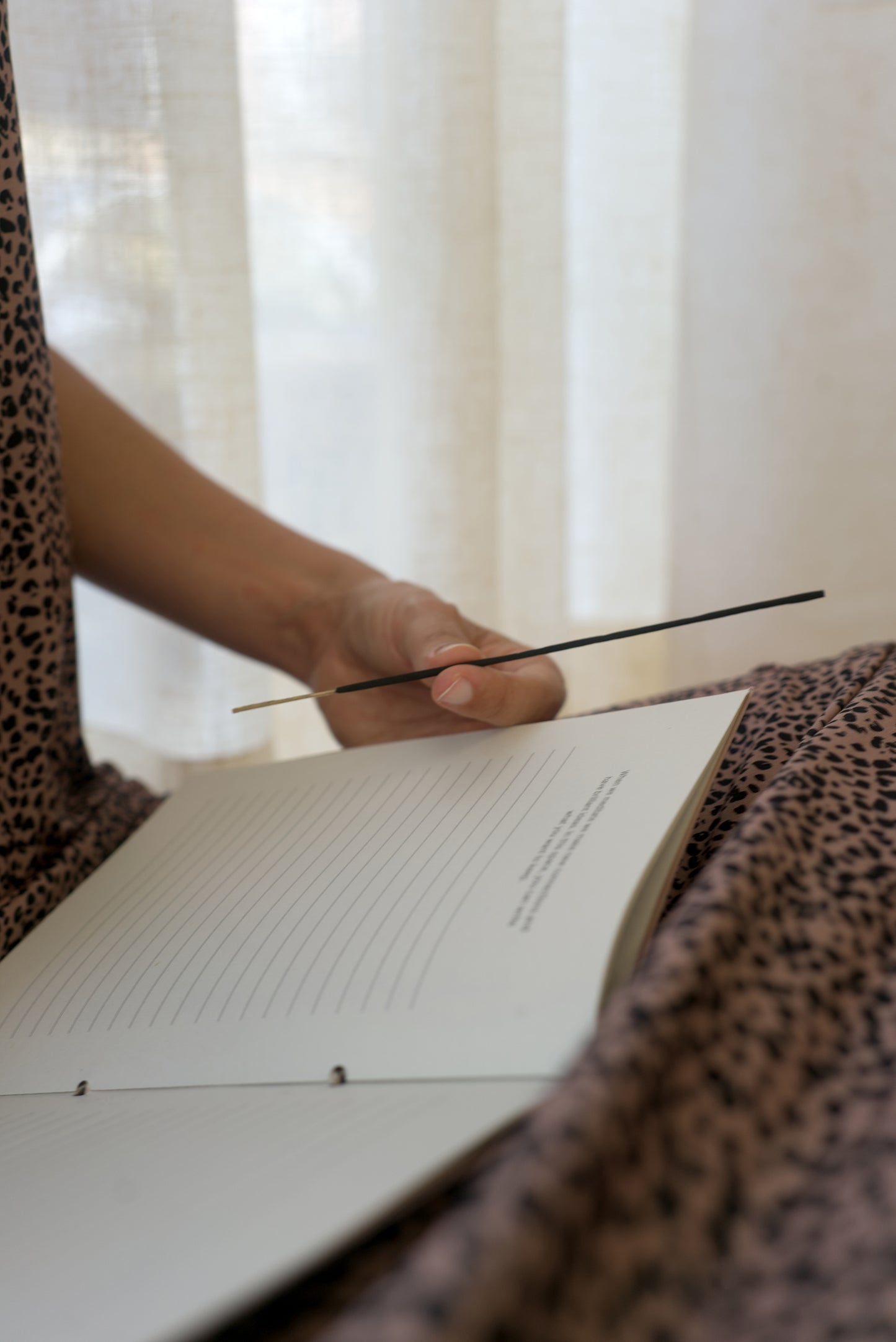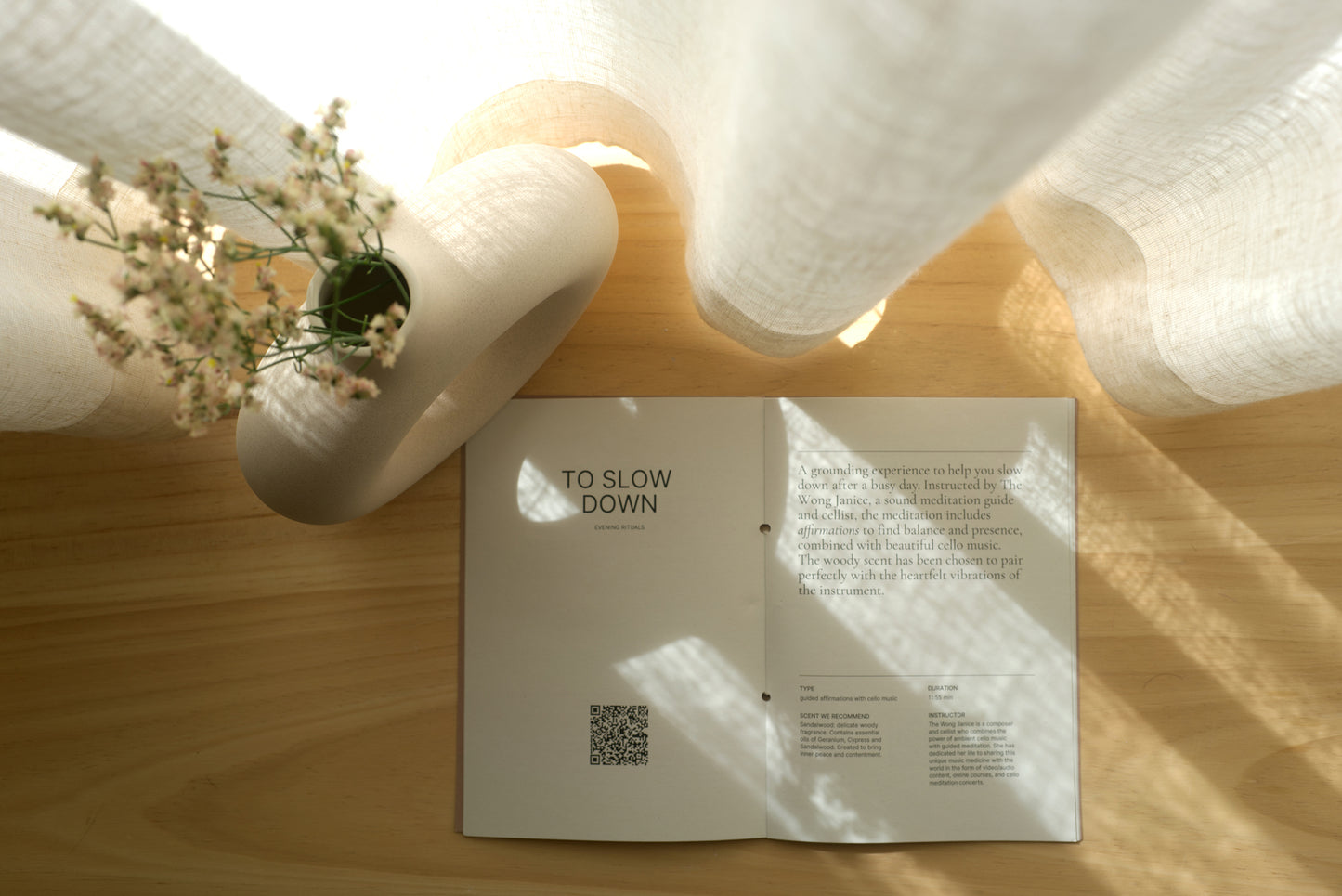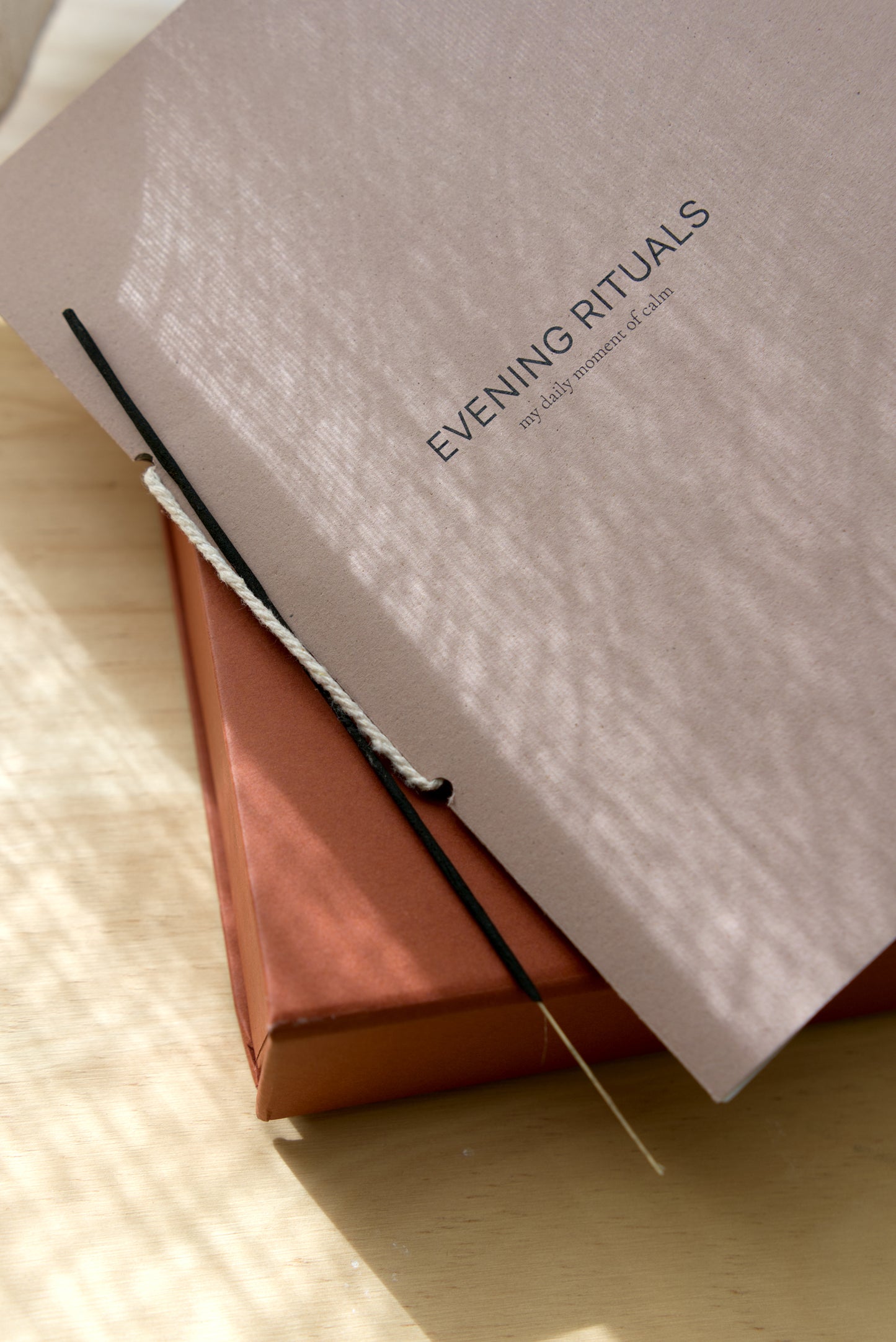 What a precious gift
I purchased the evening rituals meditation box for a friend of mine. She was not expecting it and was thrilled to receive such a precious and thoughtfully crafted gift.
Like a dream
This Christmas gift for my sister was wonderful to help her getting a quiet sleep. The packaging is delicate, the products, high quality and the meditations are a jewel. Thank you
High quality scents make for an amazing evening routine
These are by far the highest quality incense I have ever used! I like them every night as my boyfriend and I are winding down for the day, and they are the perfect addition to a hot cup of tea