Hazelnut, Cedar & Amber Candle (Small)
Regular price
Sale price
$21.00 USD
Unit price
per
The pleasant atmosphere of an end of the day in the desert. Sweet vanilla notes of hazelnut and blond honey combined with warm and woody notes from the Moroccan cedarwood and amber. 
The candles are handmade in amber glasses. The small size is the perfect size for a small room or to discover a scent.
Ingredients: the candles are made using only 100% natural wax and perfume. The wax is a blend of coconut and french soy wax. The fragrances are phthalate-free, allergen-free, CMR-free. The wick is untreated linen.
Weigth: 100g/ 3.5oz
Handmade in France
Share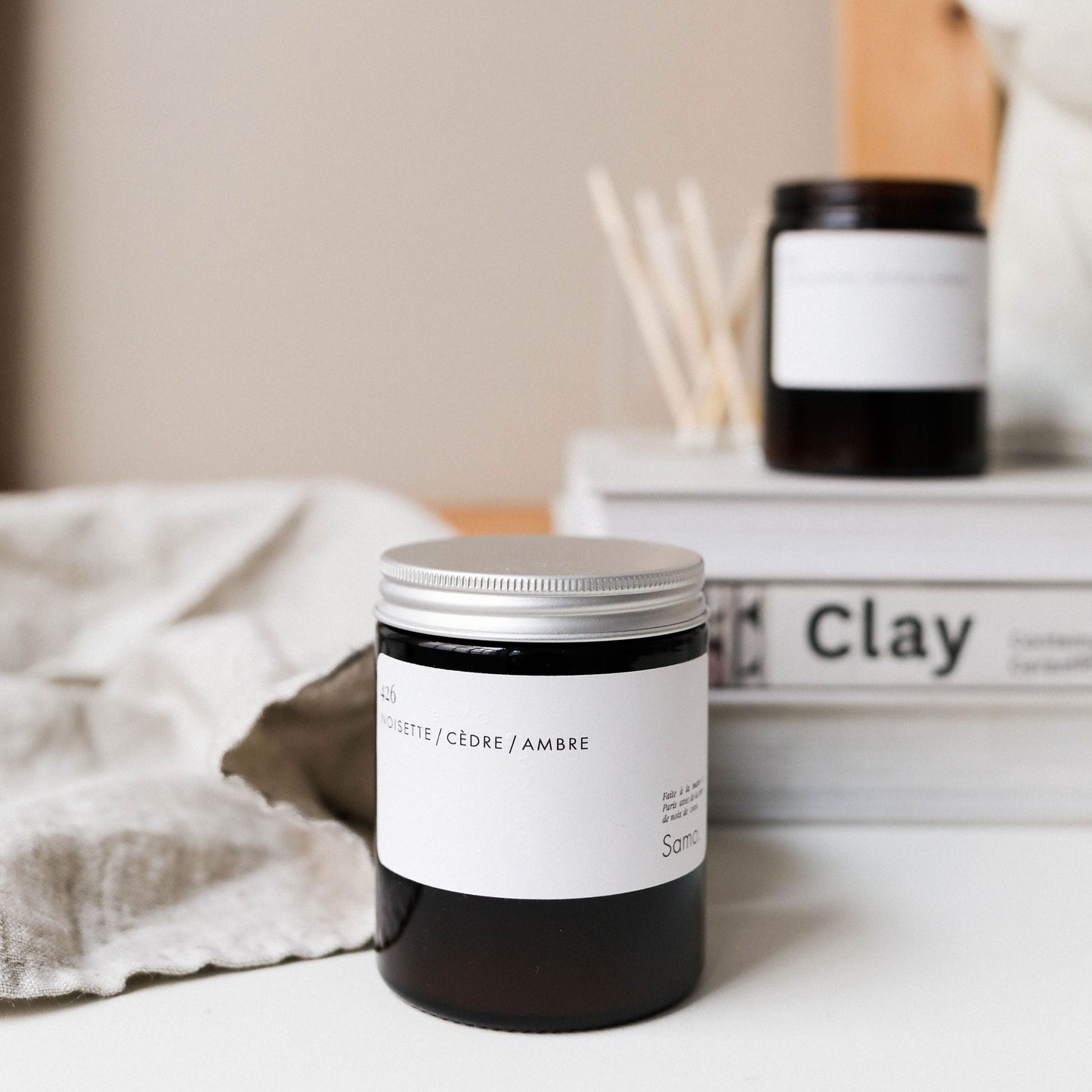 Superbe bougie!
Superbe bougie! En plus d'être très jolie, elle sent vraiment très bon !
Best bed-time ritual add-on ever
This candle smells truly deliciously! the scent transports you, helps you to unleash after a long day. A must for bed time ritual definetely! And it is 100% natural!
Can't stop smelling it
I have it next to my laptop and can't stop smelling it ❤️
I love it
I bought it for Christmas, it smells delicious! :)